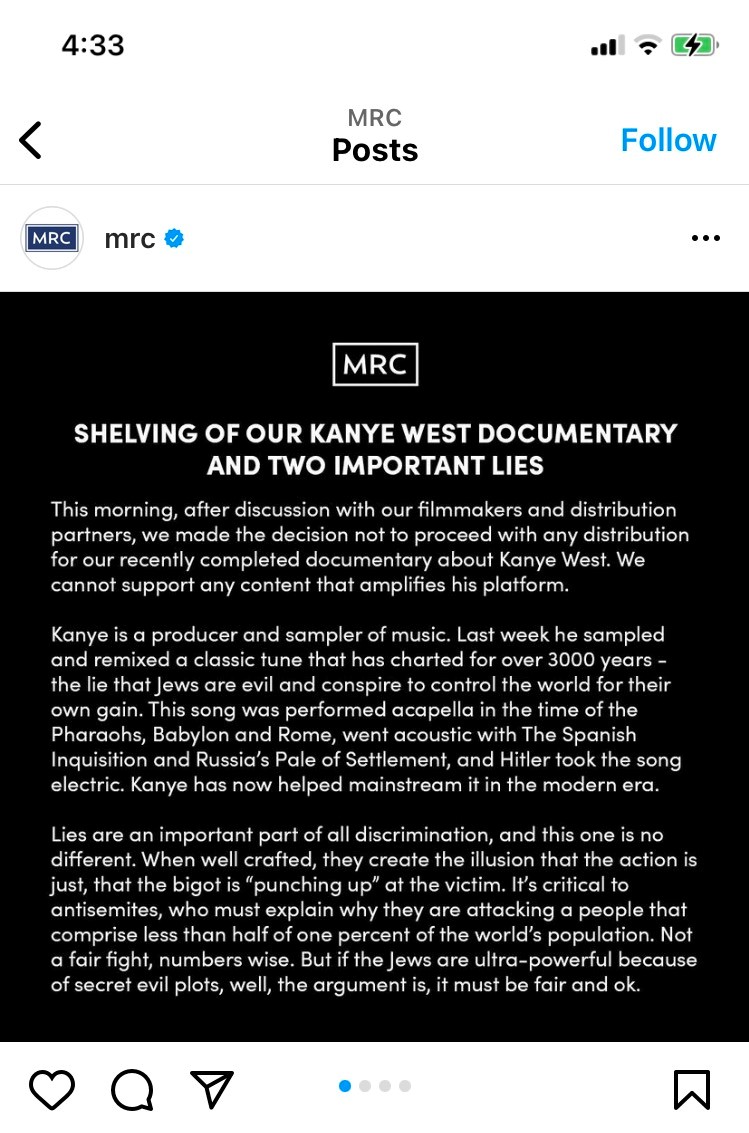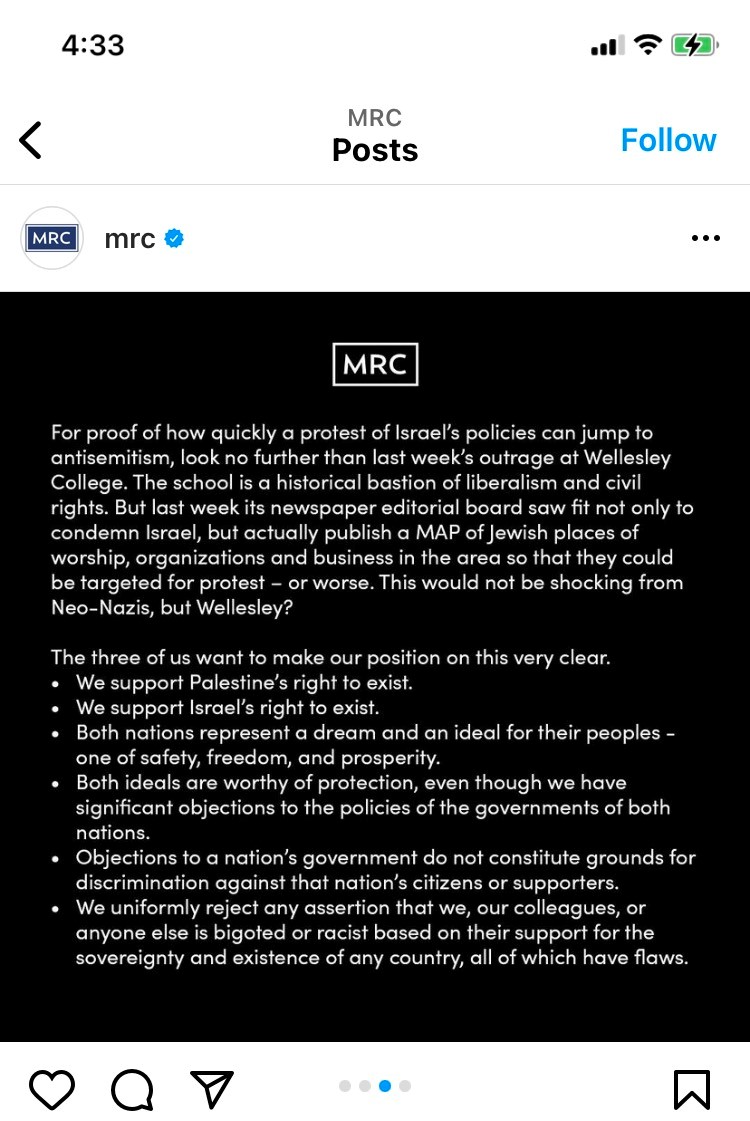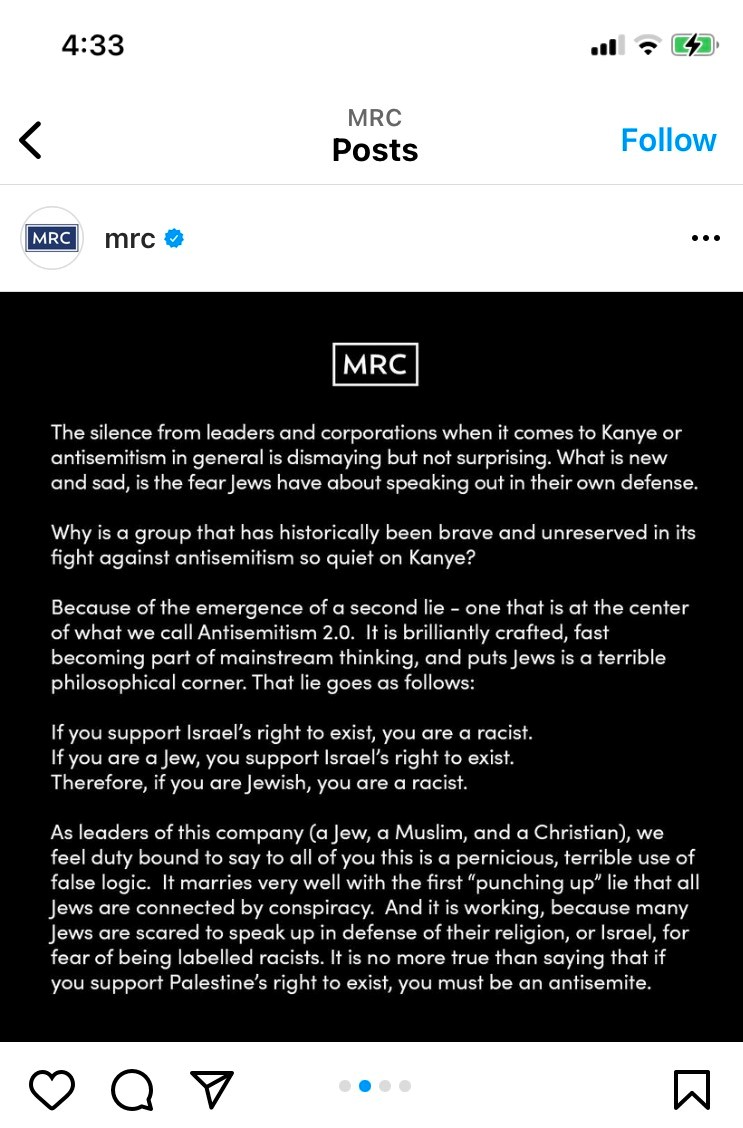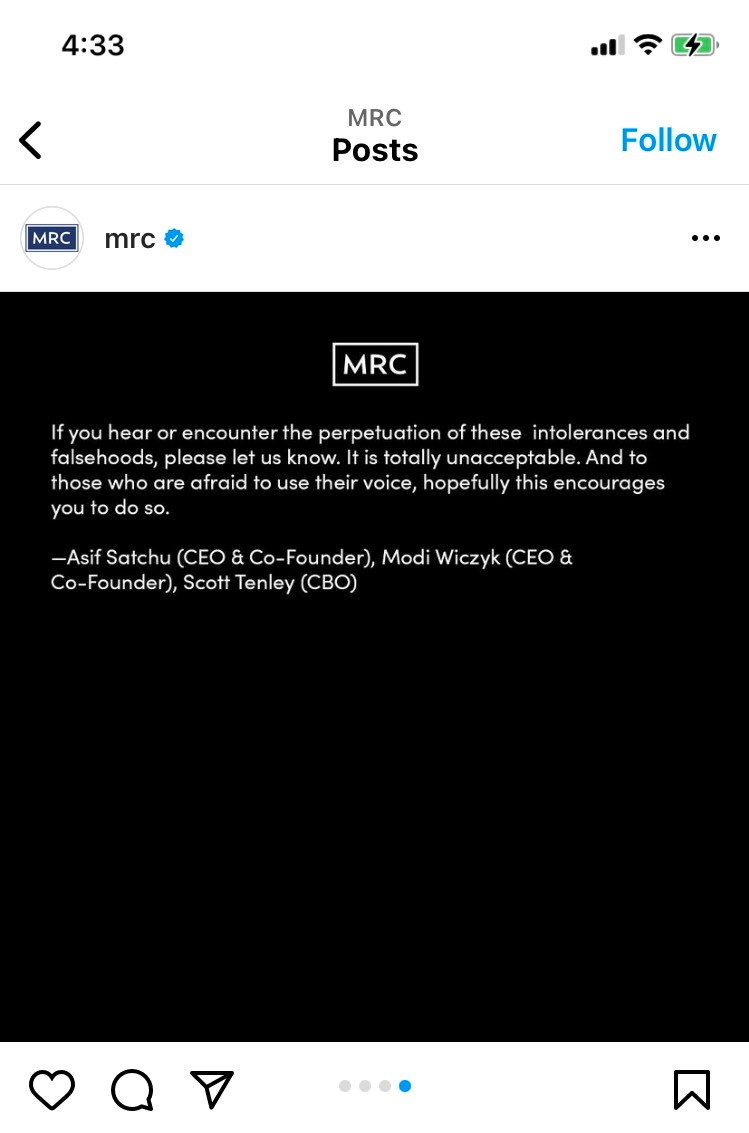 taking a stand
and adding context.
 
It's been a busy and challenging week for marketers and companies associated with Kanye West. 
Most organizations have parted ways in quick posts on social media or press releases. Some have gotten grief for taking a few days too long to part ways. The Instagram images above are from the entertainment company that was going to distribute a recent documentary about Kanye. They are also the best example I've seen so far of addressing the challenge. 
It took four slides- not one.  They added context and their own corporate values and story. They let us know that their leadership team isn't only Jewish. In fact, the signatories are a Jew, a Muslim, and a Christian.  They addressed multiple facets of antisemitism and racism. They even added their support for both Israel and Palestine. 
We're operating in a world of short attention spans. Where marketers and business owners want to distill their message into a very short and sweet package. 
Some situations call for a longer message. I'd never heard of MRC before today- but now I and likely millions of others have and I think they did their organization proud.