I have always loved to learn – even as a quite tiny 4-year old Army brat stationed with my family in England
in the middle of the academic year.  I told the intimidating headmaster at the local school that
I wanted to start school– "tomorrow!" (much to my mother's surprise!)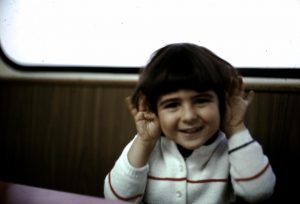 This love of learning (and later teaching) has re-appeared throughout my life. After college, I did the corporate routine for a bit but also went to school in the evenings to earn my MBA. After finishing the MBA,  I realized that I still wanted more – and got a PhD!   While I'm done with my own formal education, I never stop being engaged in learning, teaching and coaching.
I have been passionate about marketing since I started taking MBA level marketing classes in the early 90s. I went on to earn a Master's of Marketing and a PhD in marketing (both from the Wharton School of Business). I brought my passion to both the MBA classroom (with gigs at UC Berkeley's Haas School of Business, The Wharton School's San Francisco location and Mills College) and the world of small businesses beginning in the late 90s.
Small business owners have been my clients for over 10 years in my role as co-founder of PagePoint Web Solutions and now as founder of MarketingU.  I am thrilled when I can help a client clarify their marketing objectives and,  more importantly, achieve them.
As the owner of two small businesses, I have had to learn a wide range of techniques, like you, to be more effective in my marketing.  From digital marketing t including Google Adwords, social media marketing and email marketing to old school techniques like referral marketing & networking from leaders like BNI (Business Network International), I've learned what works and what doesn't. All of these techniques are more effective if you have a strategy in mind that you are pursuing instead of trying out the flavor of the month.
MarketingU.com is based on the idea that small business owners can learn about marketing strategy and tactics and execute these efforts to grow their business with just a little extra help and nudge to get them to their goals faster and more effectively.
I invite you to "Learn it. Do It and Profit." here at MarketingU.com & to never stop learning!