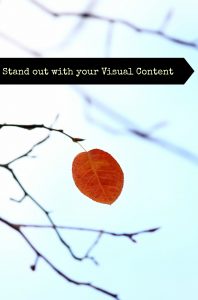 A picture is worth a thousand words.  
Years ago when I was working on my MBA, our management strategy professor required us to do a case analysis using no words- just a single image.   He argued that a picture is worth a thousand words.   I'd say he was ahead of the curve with visual content and infographics!
Today, a small business owner can still benefit from being able to create visual content and fortunately, there are tools that make it much easier than when I earned my MBA (hint, Yahoo launched that same year).
I've been using some combination of Picmonkey.com and Canva.com for the past few years and find that I'm able to create quick and 'good enough' visual elements for my marketing needs.  Each has its own pros and cons and I'll be going through those at my workshop next week at the Berkeley Impact HUB. Register here if you're interested!
From social media to e-newsletters to blog visuals, adding effective visual elements can really boost your marketing effectiveness!   I'd love to see your images & visual content.