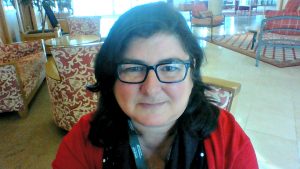 Hi from Fontainebleau!
I usually come here in June but we've adjusted our schedule this year and I'm here in early March.   As we head towards the end of the first quarter and with the extra downtime between classes, I'm looking over my goals for the first few months.   I'm on target in most areas.  How about you?
But maybe I should first ask, did you set monthly, quarterly or annual goals for 2015?   If you want to build a more formalized approach to your planning, I've got a few suggestions for the solopreneurs out there.
For several years, I've set up a month-by-month planning schedule to outline my revenue streams, my workshops, and my launches.   I've gotten smarter and even began adding my travel and vacation plans too (so I don't overcommit in certain months).  So, this week in France is marked on my schedule.   Here's the link to the template spreadsheet on Google docs. Make sure you go to File>Make a Copy so that you can edit your own version!
If you think you'd like some help with this phase of planning or the specifics of your marketing actions, join me for the Marketing Planning for Solopreneurs Workshop next Wednesday, March 11th at the Berkeley Hub.  Register here for the Early Bird rate.
I find the process of creating, reviewing and updating the plan gives me more clarity about what I'm doing and pushes me to test new ideas and offerings more regularly.
—
ps.  I read The Sweet Spot by Christine Carter, PhD on the flight here and really enjoyed it.  It's about ways to leverage habits and neuroscience to live a more fulfilling life with less hassle.   I liked the summary of many of the things I've read other places ie habit formation in particular.
The Sweet Spot: How to Find Your Groove at Home and Work